Welcome to 63109.com, your local resource for news and information for Zip Code 63109
The zip code 63109 is located in SAINT LOUIS CITY county Missouri. There are approximately 29,264 people living in zip code 63109. They make up 14,871 households. The average income per household in the 63109 zip code is $40,412. The median age of the residents is 38 years old (which is 36 years old for males and 40 years old for females). For more statistics See 63109 Zip Code Information
Here's What In Zip Code 63109
Bishop Dubourg High School, Buder-St Louis Public Library Branch, Francis Park, Lindenwood Park, Ted Drewes Frozen Custard-Chippewa, Willmore Park,
Here's What In Zip Code 63109
More 63109 Zip Code Information
Photo Gallery for 63109 - Click Thumbnails Below
Real Estate For Sale in 63109 Zip Code
3821 Regal Place
$137,000
Beds:
2
Baths:
1
Remarks: This Charming North Hampton Ranch House Is Calling Your Name. From The Moment You Walk Into The Front Door, Yo...
4942 Bonita Avenue
$65,000
Beds:
2
Baths:
1
Remarks: Possible Short Sale Not Yet Approved By Bank (fannie Mae). Home Needs A Complete Rehab. Investment Opportunity...
6401 Lindenwood
$1,100,000
Beds:
0
Remarks: Wow! What An Opportunity For A Fully Occupied 12-1 Bed And 6-2 Bed Building In A Desirable Area That Cash Flow...
6426 Eichelberger Street
$559,900
Beds:
4
Baths:
3.5
Remarks: What Could Be Better Than Living Across From The Francis Park Tennis Courts In St Louis Hills Enjoying This On...
6519 Walsh
$519,500
Beds:
3
Baths:
3.5
Remarks: A Must See! 2 Story Brick Charming Home Located In The Well Sought-out Neighborhood Of St. Louis Hills. Near F...
Disclaimer: The information herein is believed to be accurate and timely, but no warranty whatsoever, whether expressed or implied, is given. Information from third parties is deemed reliable but not verified and should be independently verified. MORE, REALTORS does not display the entire IDX database of Mid America Regional Information Systems, Inc. (MARIS MLS) on this website.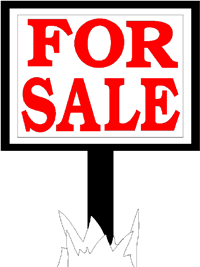 Featured Properties For Sale