Here's What In Zip Code 63109
More 63109 Zip Code Information
Photo Gallery for 63109 - Click Thumbnails Below
Real Estate For Sale in 63109 Zip Code
4251 South Kingshighway
$659,000
Beds:
0
Remarks: Renovated 11 Unit Building Built In 1928 Offers Nine 1 Bedroom Residential Units And Two Large Commercial Spac...
7077 Winona Avenue
$179,000
Beds:
3
Baths:
2
Remarks: Classic Meets Modern And Functional Living In This Timeless Lindenwood Park Home. Three Bedroom And Two Full B...
5705 Tholozan Avenue
$150,000
Beds:
3
Baths:
1.5
Remarks: All Brick And Masonry Southside Gem! Three Bedroom, One And Half Bath Home With Two Bedrooms On Main Floor. Fi...
5872 Sunshine
$99,000
Beds:
2
Baths:
1
Remarks: Sophisticated St Louis Hills Condo- Situated On A Tree Lined Street Within Walking Distance To Some Great Rest...
6224 Sunshine Street
$875,000
Beds:
0
Remarks: This Premier Eight-family Building In Pristine Condition Is Located In Highly Desirable St. Louis Hills, Just ...
Disclaimer: The information herein is believed to be accurate and timely, but no warranty whatsoever, whether expressed or implied, is given. Information from third parties is deemed reliable but not verified and should be independently verified. MORE, REALTORS does not display the entire IDX database of Mid America Regional Information Systems, Inc. (MARIS MLS) on this website.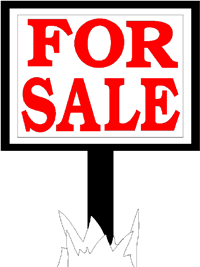 Featured Properties For Sale