Here's What In Zip Code 63109
More 63109 Zip Code Information
Photo Gallery for 63109 - Click Thumbnails Below
Real Estate For Sale in 63109 Zip Code
3821 Regal Place
$135,000
Beds:
2
Baths:
1
Remarks: This Charming North Hampton Ranch House Is Calling Your Name. From The Moment You Walk Into The Front Door, Yo...
4942 Bonita Avenue
$65,000
Beds:
2
Baths:
1
Remarks: Possible Short Sale Not Yet Approved By Bank (fannie Mae). Home Needs A Complete Rehab. Investment Opportunity...
6401 Lindenwood
$1,100,000
Beds:
0
Remarks: Wow! What An Opportunity For A Fully Occupied 12-1 Bed And 6-2 Bed Building In A Desirable Area That Cash Flow...
6519 Walsh
$505,900
Beds:
3
Baths:
3.5
Remarks: A Must See! 2 Story Brick Charming Home Located In The Well Sought-out Neighborhood Of St. Louis Hills. Near F...
5001 Mardel Avenue
$500,000
Beds:
0
Remarks: Stunning 11,000+ Sq Ft Mixed-use Building In Popular North Hampton Neighborhood! Add This Unique Building To Y...
Disclaimer: The information herein is believed to be accurate and timely, but no warranty whatsoever, whether expressed or implied, is given. Information from third parties is deemed reliable but not verified and should be independently verified. MORE, REALTORS does not display the entire IDX database of Mid America Regional Information Systems, Inc. (MARIS MLS) on this website.

Dennis Norman is a Broker, Owner and REALTOR with over 30 years of experience in the greater St. Louis market. His passion for real estate began a
See More Info
314-332-1012

Helping clients with their law and taxation problems.
See More Info
636-248-0649

Full Service Real Estate Brokerage! I have been helping area buyers and sellers for 30+ years!
See More Info
314-332-1010 | 314-503-4663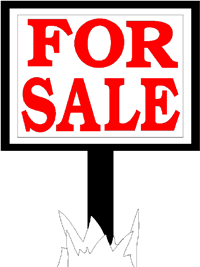 Featured Properties For Sale